Your Complete Guide to Understanding How Dance Competitions Work
Rated one of the top elite dance competition studios in the nation, QC Dance Studio helps readers understand exactly how dance competitions work in this article. We cover: 
Whether you're the parent of a child involved with a competition dance team or are a competitive dancer yourself, you probably have questions about how dance competitions work if it's your first season. 
Dance competitions can be a bit intimidating to newcomers — and they should be! After all, a competition pits the best of the best against one another to see who will be named the champion. It takes a lot of hard work and dedication to enter a dance competition, and it's important to understand how it all works before getting started so you can achieve the best results. 

How Dance Competitions Work
Because dance is a subjective art form and because there is no universally governing body over dance competitions, each one operates a little differently. In general, you can expect a competition to last between one day and three to four days, with some areas of the country hosting competitions as long as five days. 
During the competition, dancers in a variety of categories compete against one another in front of a panel of judges to receive feedback, adjudication scores, and placement awards. Typically, competitions will group dancers according to one or more category to make the adjudication process easier. 
When Does Dance Competition Season Start?
In the United States, regional dance competition season starts up in January and ends in June. National competitions begin in June and usually end in July or early August, depending on the competition schedule and number of competitors. Typically, events will take a break during major holidays, such as Easter weekend. However, some competitions still decide to run no matter what the holiday might be. 
Different Categories at Dance Competitions 
Judges must take several factors into consideration when scoring dancers in a competition. Popular competition categories include: 
Dancer Age
You wouldn't hold a foot race between a full-grown man and a toddler if you were interested in a fair outcome. For the same reasons, dancers are usually categorized by age range in a competition setting. At Star Talent Dance Competition, for instance, the following age divisions are used to categorize dancers:
Mini:

Aged 6 and under 

Petite:

Aged 7 – 9 

Junior:

Aged 10 – 12

Teen:

Aged 13 – 15

Senior:

Aged 16 – 19

Adult:

Aged 20 and older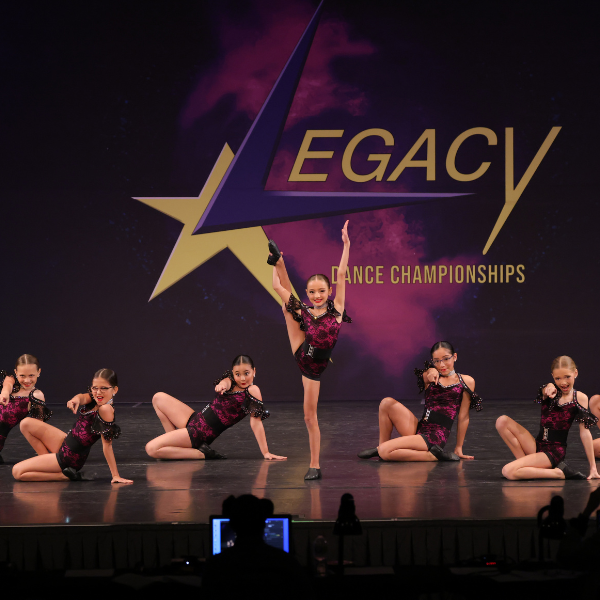 Dance Style 
Along with the age range, dance competitions categorize competitors based on dance style. What style categories are represented will depend on the specific competition; however, most dance competitions aim to be all-inclusive, spanning a broad variety of styles. At Legacy Dance Championships, for example, dancers can compete in any of the following styles: 
Acro/Gym

Ballet/Pointe 

Character

Contemporary/Modern

Hip-Hop

Jazz

Lyrical

Musical Theatre

Song & Dance/Vocal

Tap



This particular dance competition also offers other competition categories, including an "open" specialty category, teacher category, parents category, and wild card category. Be sure to check with your specific competition's guidelines to see what styles are offered. 
Group Size
It's also necessary to categorize competitors based on the size of their dance teams. Usually, group sizes are broken down into the following categories: 
Solo

Duo/Trio

Small Group

Large Group

Line

Production



The exact number of dancers that differentiates a small group from a large group and so on really depends on the guidelines for the individual competition. What might be considered a small group in one competition may actually be a large group in another, and vice versa. 
Dancer Level 
Dancer level categories have been slowly introduced at dance competitions over the past 15 years. This category separates dancers based on their experience level. While in the past, dance competitions had only one experience level in which all competitors were placed, today's competitions have become more nuanced. Now, judges recognize the need to separate the novice competitors from the advanced or pre-professionals. Dance level categories may look something like: 
Novice/Primary

Intermediate

Advanced/Pre-Professional 
How Are Dance Competitions Scored? 
Just like school grades, most dance scores are given on a scale of 100. Three judges provide a score out of 100 based on the dancer's performance in five key areas: technique, performance, presentation, choreography, and overall impression. Each key area will comprise the partial total of 100, with a typical score sheet looking similar to the following: 
Technique | 40 Possible Points

Performance | 30 Possible Points

Presentation | 15 Possible Points

Choreography | 10 Possible Points

Overall Impression | 5 Possible Points
This type of scoring methodology is what's known as "adjudication" in the dance world. Each dancer receives an adjudication score, which is simply their numeric score. At an awards ceremony, adjudication trophies are usually the first to be awarded. 
Overalls vs. Adjudication 
Along with the adjudicated scores, dancers will also receive an overall award. These awards get more granular about where dancers place in terms of their specific categories, such as age, style, group size, and experience level. Overall awards are where dancers will learn their standings within each category as first, second, third, and so on. 
Can You Enter a Dance Competition Without a Studio?
While some dance competitions allow dancers to enter as independents, others require entrance with a studio in order to participate. For instance, Platinum National Dance Competition does not allow independent entries. One of the main reasons why dance competitions typically do not permit independent entries is because independent dancers tend to "competition-hop," attending every competition in the region. If they are particularly good dancers, they can sweep the overalls in each competition, making it unfair.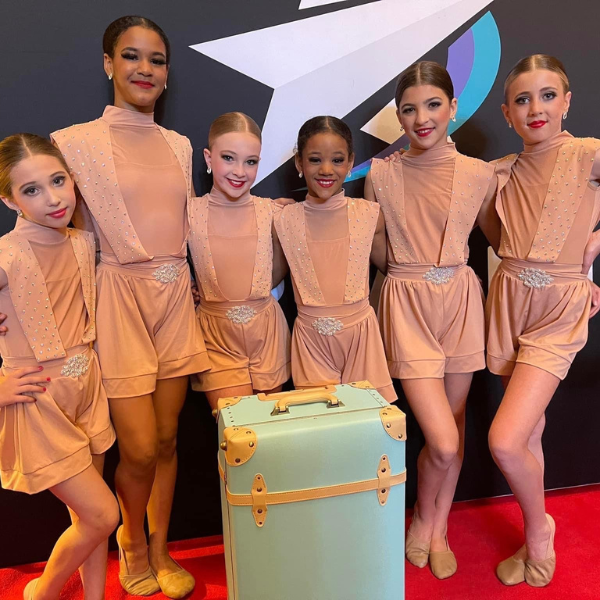 Benefits of Joining a Dance Competition Studio
Being a part of a dance competition studio doesn't just expand your options for competing, but it also affords many additional benefits, including: 
Technique:

By consistently training under the watchful eye of a knowledgeable instructor, dancers are better able to perfect their skill and technique. 

Tenacity:

One of the most invaluable lessons dancers learn on a competition team is how to accept and apply constructive criticism. 

Opportunity:

Many dance competitions award scholarships, cash prizes, and other opportunities that allow dancers to further their career. 

Friendship:

While you might be there to compete against others, dance teams and competition settings are where some of the strongest friendships are forged.
At QC Dance Studio, our dance competition team is open to all who wish to audition. During our annual boot camp in August, dancers will learn the skills necessary to earn a spot on our competition team. Our intensive program helps shape and prepare dancers for a lifelong career in the industry, earning them unique opportunities like performing at the Charlotte Hornets halftime show alongside professional NBA dancers. If you're serious about furthering your dance training, contact us to sign up for a spot in our boot camp program today!